Orientation Day
October 1st, 2018
18:30 - 22:00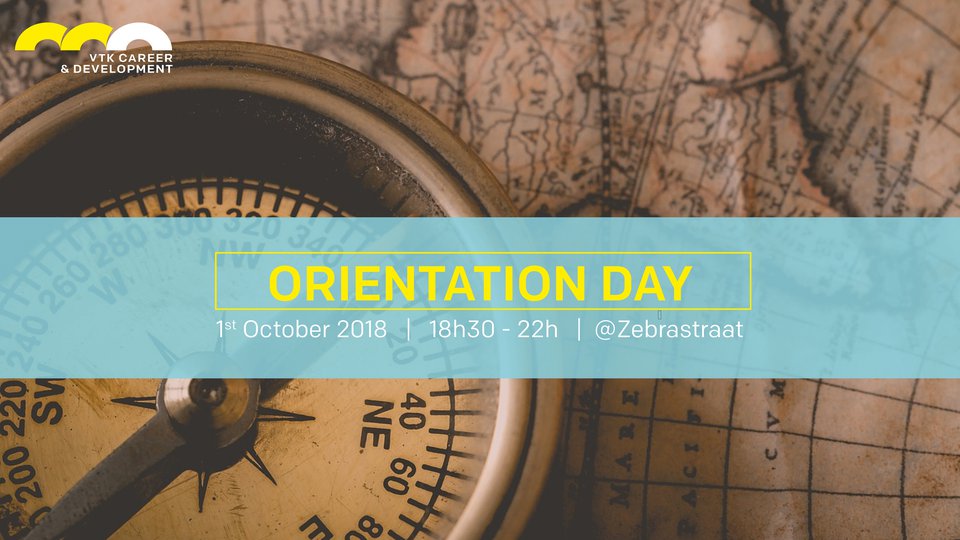 Orientation Day
A new year filled with lots of career-related possibilities is about to start! But are you also lost in the huge amount of different companies that exist? Or do you want to get more information about all the different possibilities? Then our Orientation Day is the perfect activity for you!

We start the evening off with an interesting presentation about the challenges of the future of engineering by Patrizio Ricci, the director of Fabric care Global Engineering from Procter & Gamble.
Afterwards, a panel discussion between the five most relevant sectors for engineers is held. During the panel discussion, you get more information about what each sector has to offer, what your main tasks will be if you would work in that sector and much more.

The following sectors will be represented by these companies:
- Construction & Dredging - Jan De Nul
- Supply Chain & Management - AB InBev
- Consultancy - Bain & Company
- Chemistry & Electromechanics - Exxonmobil
- IT & Electronics - Accenture

To conclude this great start of the new academic year, a reception will be organised so you have the possibility to talk with all the representatives present during the panel discussion.

Registration is possible through the VTK careersite (site). Name tags will be provided for the registered students.

Doors open at 18h30, the event starts at 19h00. Note that the event will be held in Dutch.
Location
Zebrastraat 32
Zebrastraat 32
9000 Gent