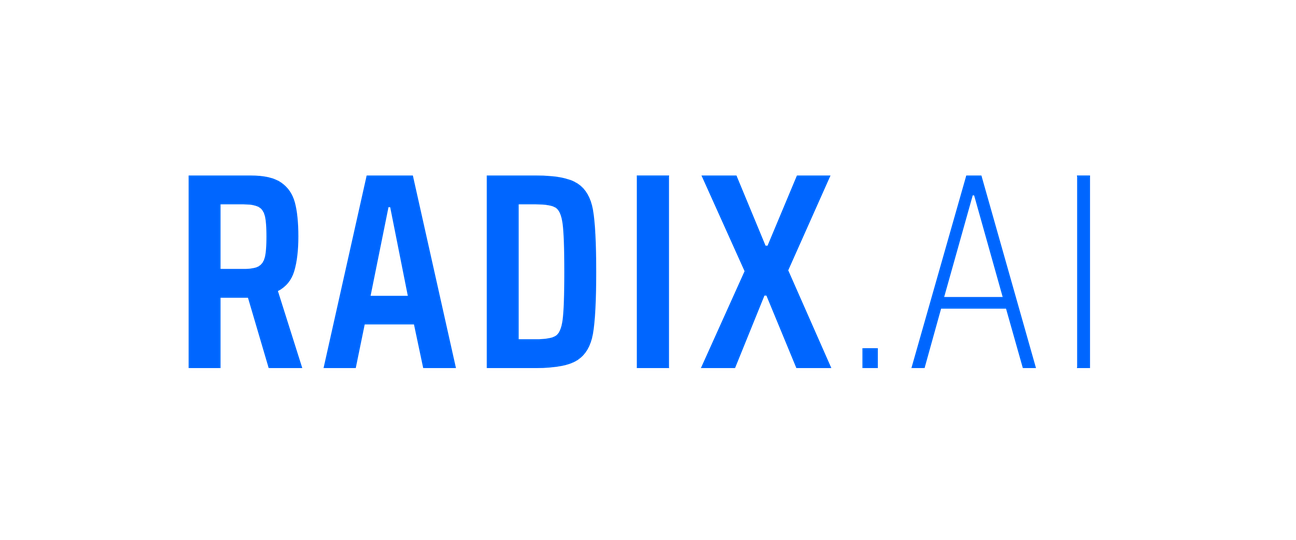 radix.ai
Radix.ai is a team of smart creatives. We strive to improve people's lives with Machine Learning.
We invent, design and develop AI-powered software.
To maximise our impact, we're assembling a team of world-class machine learning engineers.
Our DNA is 50% research, 50% engineering. Which means that we are constantly looking for novel and better-performing solutions, but we also care about elegant, well-designed solutions that deliver their value in production.
Our core tools are Python, Scikit-learn, and TensorFlow, yet our team are full-stack engineers well versed in all technologies for building end-to-end Machine Learning solutions.
Here are some examples of what we do with Machine Learning, the technology behind AI:
• Help job seekers find a job. On the VDAB website, we serve job recommendations based your CV.
• Help hospitals save time. We extract diagnoses from patient discharge letters.
• Help publishers calculate their impact, by detecting copycat articles.
Data

Active in
Technologie IT R & D
Interested in
Burgerlijk Ingenieur - Electromechanical Engineering Burgerlijk Ingenieur - Communication and information Technology Burgerlijk Ingenieur - Electronic Circuits and Systems Computer Science Mathematics and physics Burgerlijk Ingenieur - Computer Science Engineering Burgerlijk Ingenieur - Engineering Physics
Career site
Employees worldwide/Belgium
14/14
Revenue worldwide/Belgium
1,4 million/1,4 million
Key partner
False
Location
Radix

Cantersteen 10
1000 Brussel

Contact
Davio Larnout
Business Lead



[javascript protected email address]