Sector Day - Consultancy
October 15th, 2018
19:00 - 22:30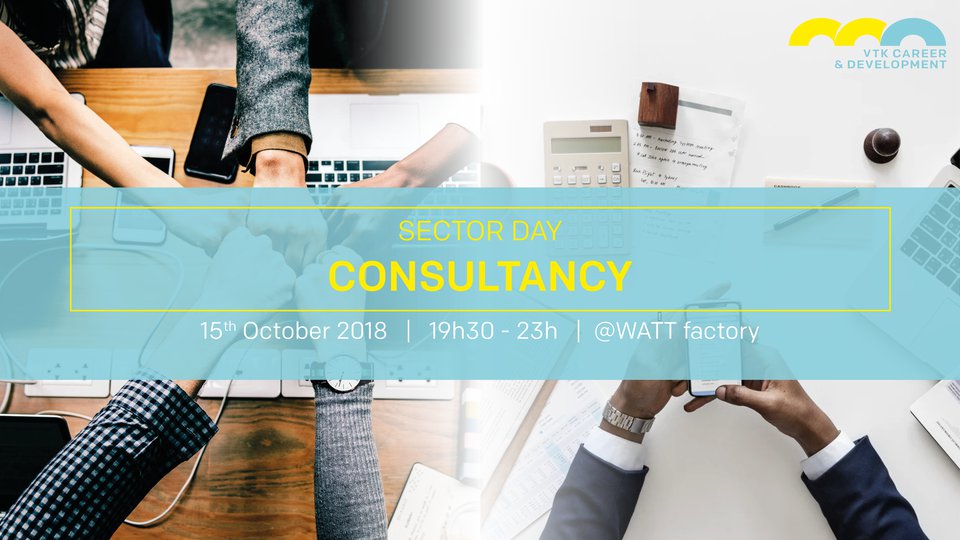 Sector Day - Consultancy
The Sector Days are informal events where students get to meet engineers working in a specific sector to help them find their preferred sector. These days are organised for each sector individually. Students get the chance to ask individuals what it's like working in this industry, which different options are available and why they work at a specific company.

A really important step for companies is to present themselves to the students and let them meet them. On the jobfair, more than 100 interesting companies are present. Whether or not a specific student visits you, will be based on his knowledge about your company. On the Sector Days you let the students meet you, but at the same time, you get to meet highly interested and motivated young engineers.

Each event is accompanied by an activity in order to create a relaxed environment in which you can approach the students personally. It's the perfect moment to get to know the person behind the resume. The activities done on this event can go from informal activities like a cocktail workshop, escape room, laser shooting, drone flying to building a construction.

If you are interested in particpating in this event, please send an e-mail to career@vtk.ugent.be.
Location
Jozef Plateaustraat 22
Jozef Plateaustraat 22
9000 Gent