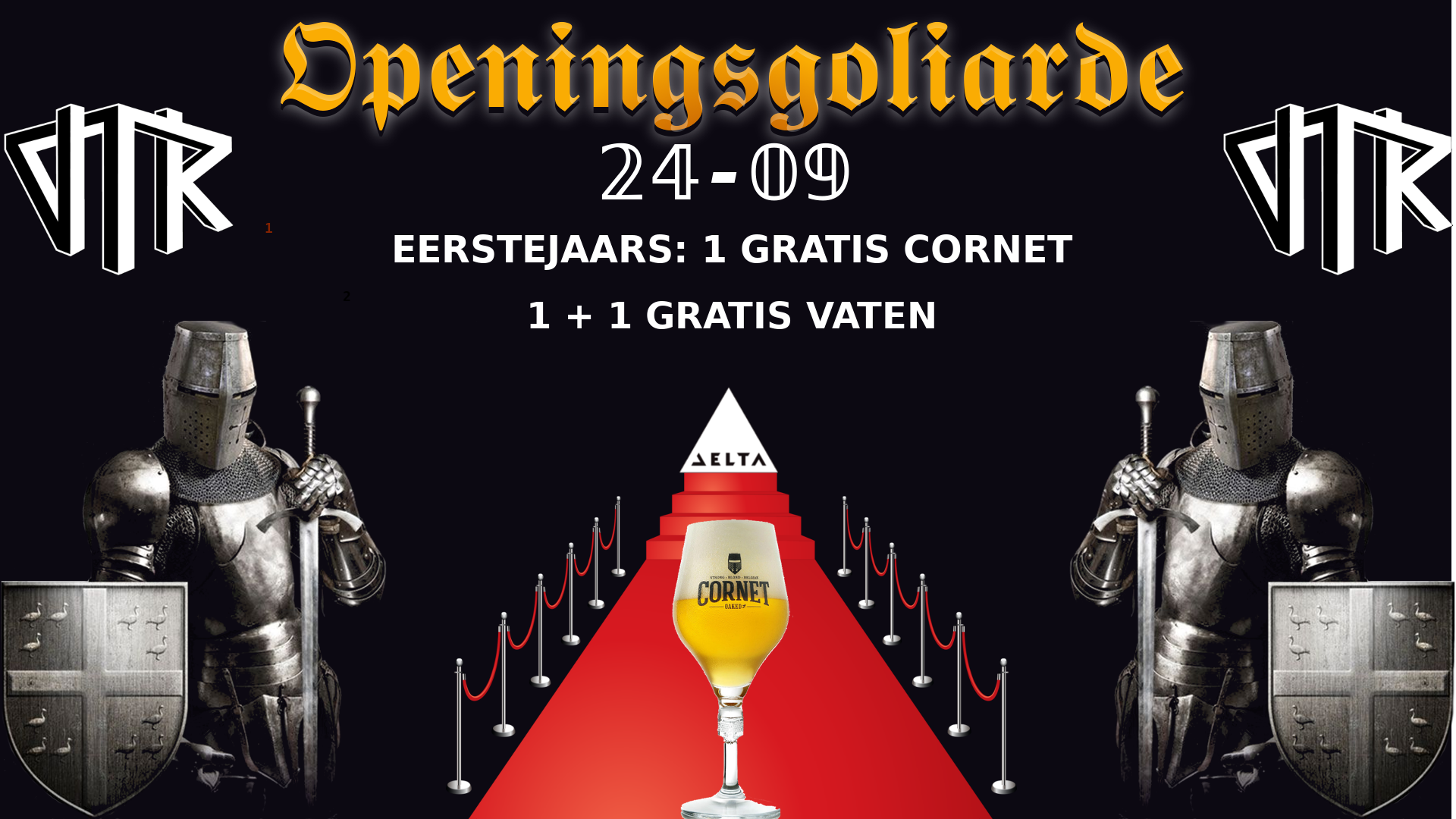 Opening party
We're starting this year with one hell of a party in Delta!

Because we're VTK, we're not giving away one, not three, but two free kegs of beer at this party! They will be given around 10pm and 12pm.

Every freshman also gets one free Cornet, by showing their VTK card

As usual, don't forget your VTK card. You can get a free delta coupon for it! You can get the coupon from the party squad in Delta!