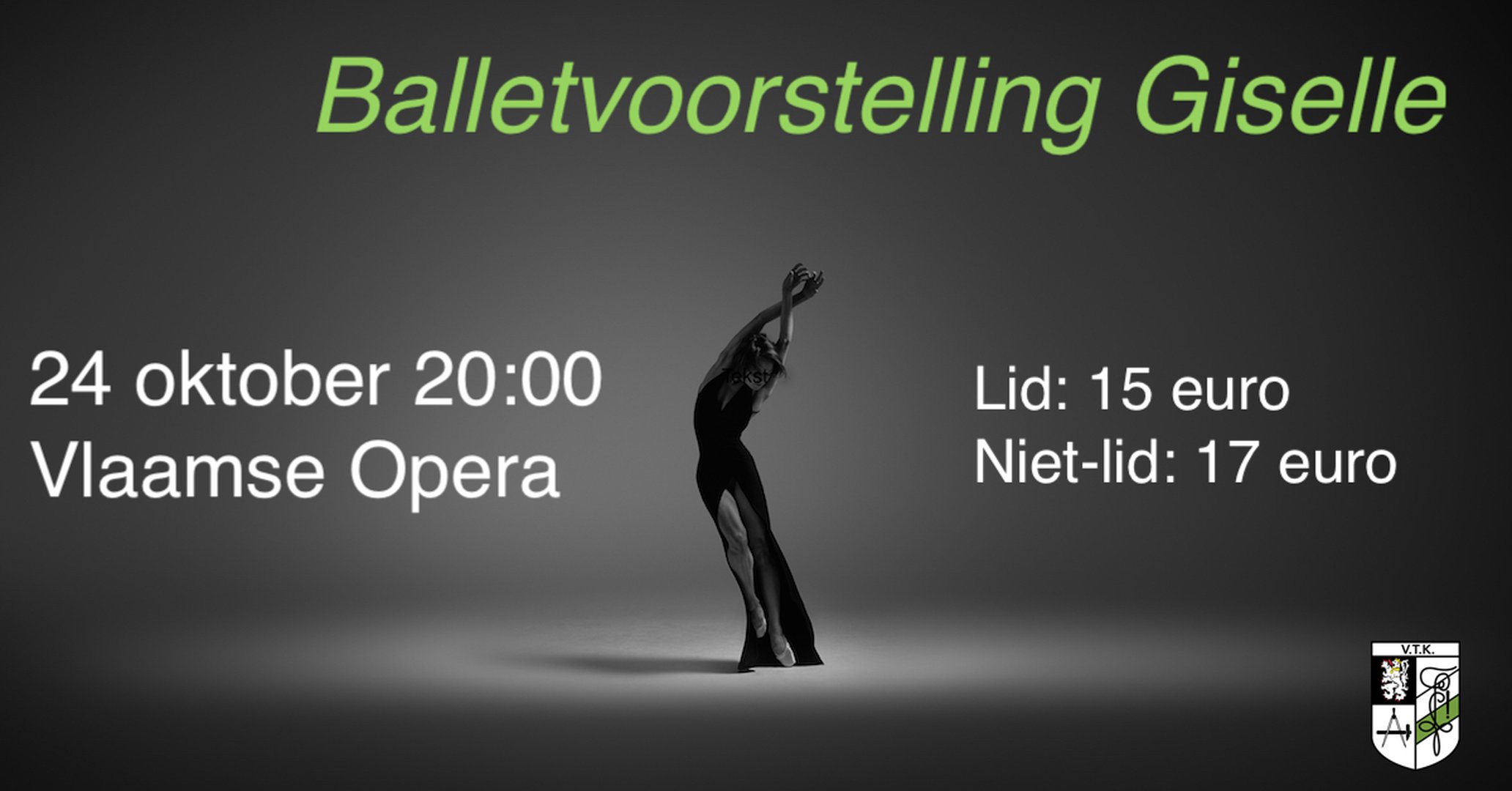 Ballet performance
With Giselle, Royal Ballet Flanders presents one of the most beloved works of the ballet repertoire. This adaptation by the British-Bengali choreographer Akram Khan is a timeless fairytale about the redemptive power of love and promises a scintillating evening of ballet that will remain etched in the memory of any ballet lover.

Be sure to come to this beautiful performance.
Afterwards, we will have a drink together!